PENGUIN RUSH
Collect 15 fish and take them to your penguin hut, but watch out for the avalanche chasing you through the icy night. Level 1 now available!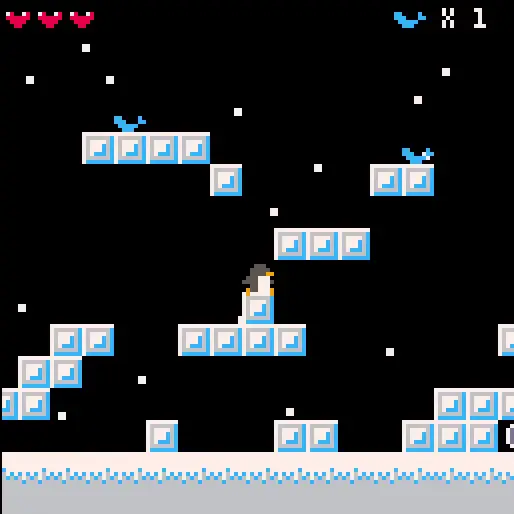 ART GALLERY
The Bits Collection includes abstract, minimalistic pixel art, developed with 8x8 grids and scaled up. The Bytes Collection uses 16x16 grids to produce larger base sprites.
SIZECODING
Check out my collection of sizecoding projects created with PICO-8. These tiny programs generate art or even contain playable games with minimal code - just 256 characters or less!